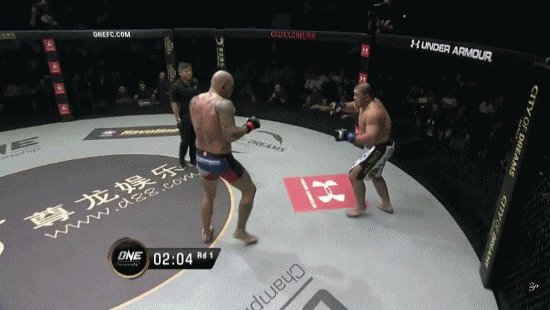 In the field of sports analytics, any good analyst would strive to standardize and centralize all usable data within an organization. We term this process as presenting only "one version of the truth". I'm sharing this because this week's blog entry so happens to be titled exactly like our nerdy mantra! Except the context of which shall be our spotlight review on the dominant and most impressive run of ONE Championship's Heavyweight World Champion, Brandon 'The Truth' Vera.
It was just a few days ago when I watched Brandon Vera successfully and emphatically defended his Heavyweight Championship title for the first time. It was yet again another imposing display of his dominance within the weight division. Seems that all the opponents ONE Championship has been throwing at him so far, simply could NOT handle 'the Truth'… Because Vera has been landing his overall strikes at an alarming 56% accuracy rate, with 41% of which as optimal hits*! In the realm of fight analytics, such efficiency stats are considered extraordinarily brilliant! And when you watch those fights to see the champ put up those numbers… Ladies and gentlemen, we are witnessing greatness unfold in the twilight of Brandon Vera's career.
*(Optimal hits are our reference for heavy-loaded strikes executed with perfect form, which lands flush on target and deals significant physical damage).
His game plan thus far has paid off greatly, because we are seeing the best striking version of Brandon Vera who is illusive, light on his feet and capitalistic on his reach advantage over his opponents. His masterful gauge of range and footwork to control distance has been exquisite and impressive to watch, allowing him the ease to pick his spots and strike with precision and power. This remarkable control of distance has also allowed Vera to be extremely effective on the defensive end of his game. In his last three fights, 'The Truth' was able to mitigate a jaw-dropping 89% of his opponents' strikes during all stand-up exchanges!
At the rate the champ is fighting, it is safe to say that he will continue to dominate the division in ONE Championship for a while, unless the promotion manages to sign more heavyweight contenders to stack up the level of competition.
Let us know in the comments section below who you think should challenge his reign at the helm next? And what game plan should his opponents adopt in order to stand a chance against 'The Truth'.